iPhone & iPad web filter
Apple has provided a basic web filter in iOS 10. In this guide, we will go through how you can enable this feature on your phone or your children's phones.
This is a great way to protect your children from adult content as it filters everything on the device whether it is on WiFi or and a Celular Data connection. It also runs as a part of the iPhone's core so it covers all Apps installed (Eg: Safari web browser, Facebook, etc.).
One word of caution. There are many guides on the internet which explain how to wipe an iPhone and remove these parental controls. This may not be the solution for everyone. If you are looking for a filter with usage reporting, more control and nearly impossible to bypass, check out our home internet filter box option here.
---
How to enable the web filter:
Turn on your iPhone or iPad in iOS 10.
Open the Settings app.
Select on General.
Tap Restrictions.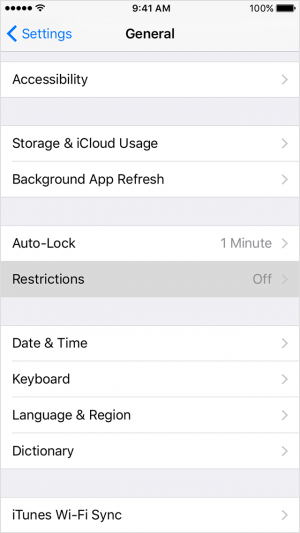 Tap Enable Restrictions. …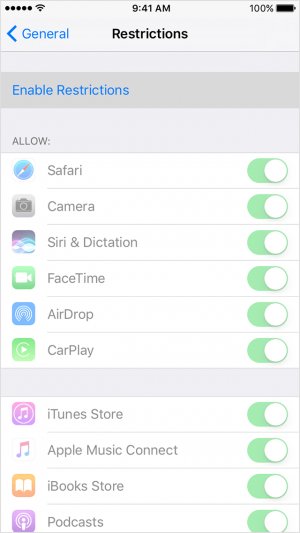 Type a 4-digit password that your children won't be able to guess. (Store this password someplace safe. If you loose it you will need to completely erase the device to make future changes!)
Type your password again to confirm it.
Tap on Websites under Allowed Content.
Tap on Limit Adult Content under the Allowed Websites section.
Tap Add a Website under NEVER ALLOW.
Type the URL of the website you wish to block in the Website field.
Tap Done.